Promotional Emails
To promote HarperCollins BookLab events, I designed emails that seamlessly integrated with the established marketing style being used for the overall promotion of the Seaport Culture District.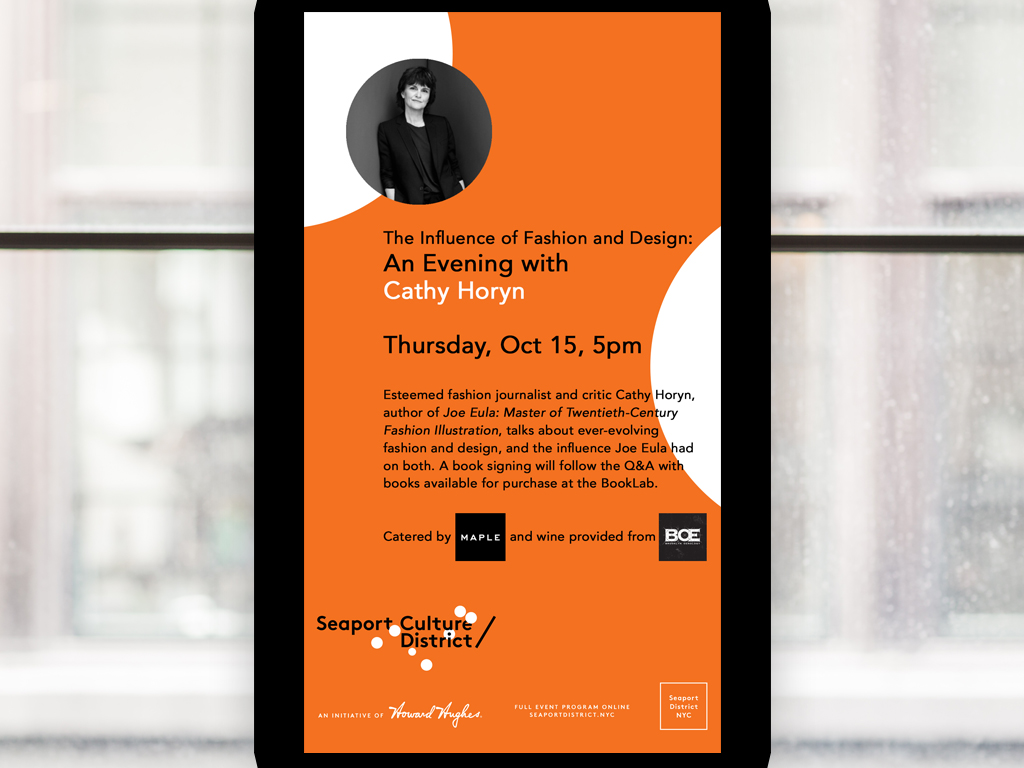 Digital Displays
Large digital displays were used in the space to promote events and provide welcome information. I designed all HarperCollins digital billboards in promotion of their author events.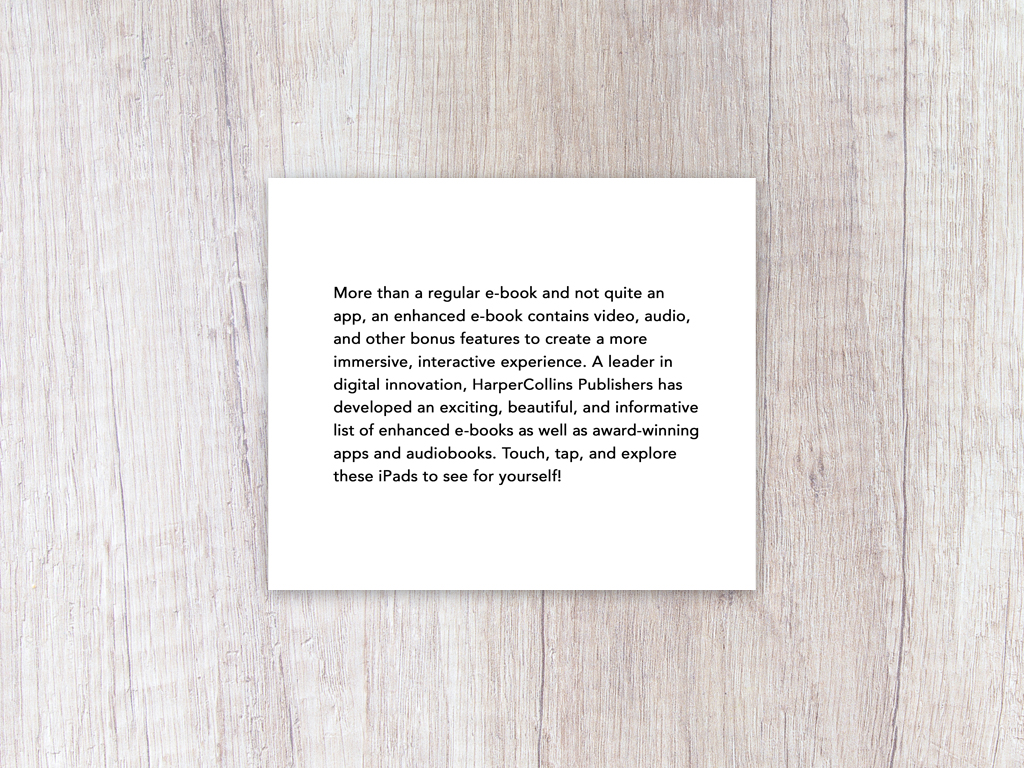 Enhanced E-Book Display
Within the space, HarperCollins showcased a number of enhanced e-books with a table display of iPads and headphones. I designed the branding for the tablets as well as any signage.
iPad Branding
The BookLab branding that I designed and developed was used across all relevant marketing materials including custom digital wallpaper for devices.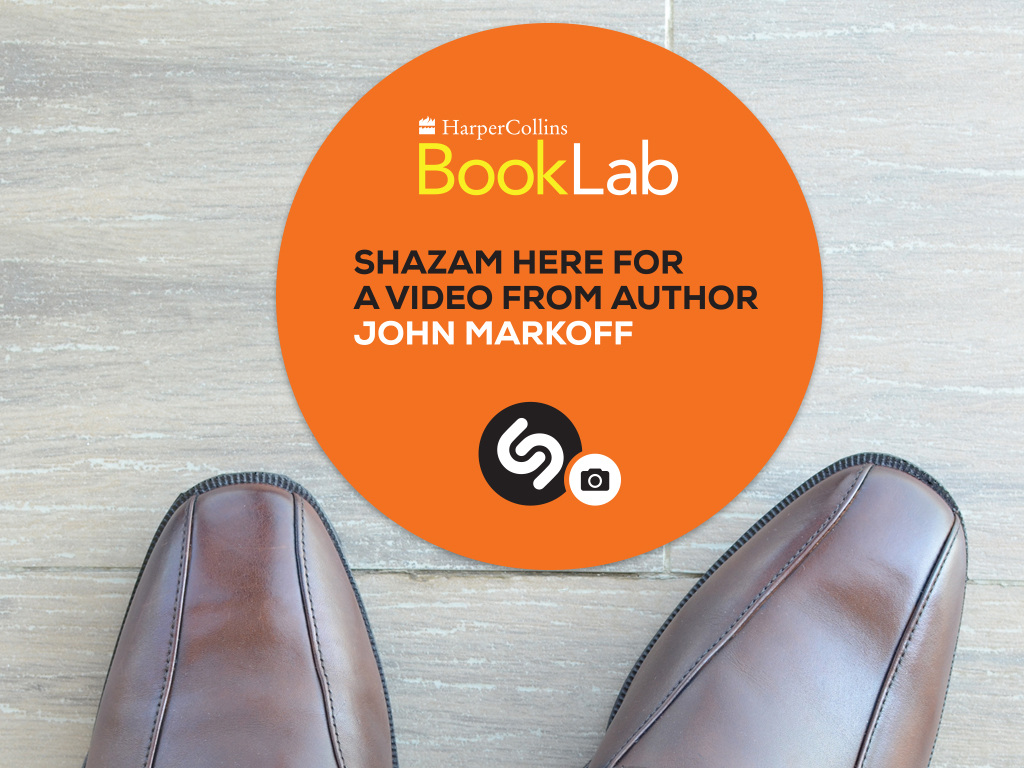 Shazam Partnership
HarperCollins partnered with Shazam to provide additional media for patrons to discover as they walked through BookLab. I designed these large round stickers to be placed on the floor throughout the space. A reader could launch unique and interesting media related to HarperCollins books and authors by using their Shazam app and mobile camera on the unique code embedded on each BookLab decal.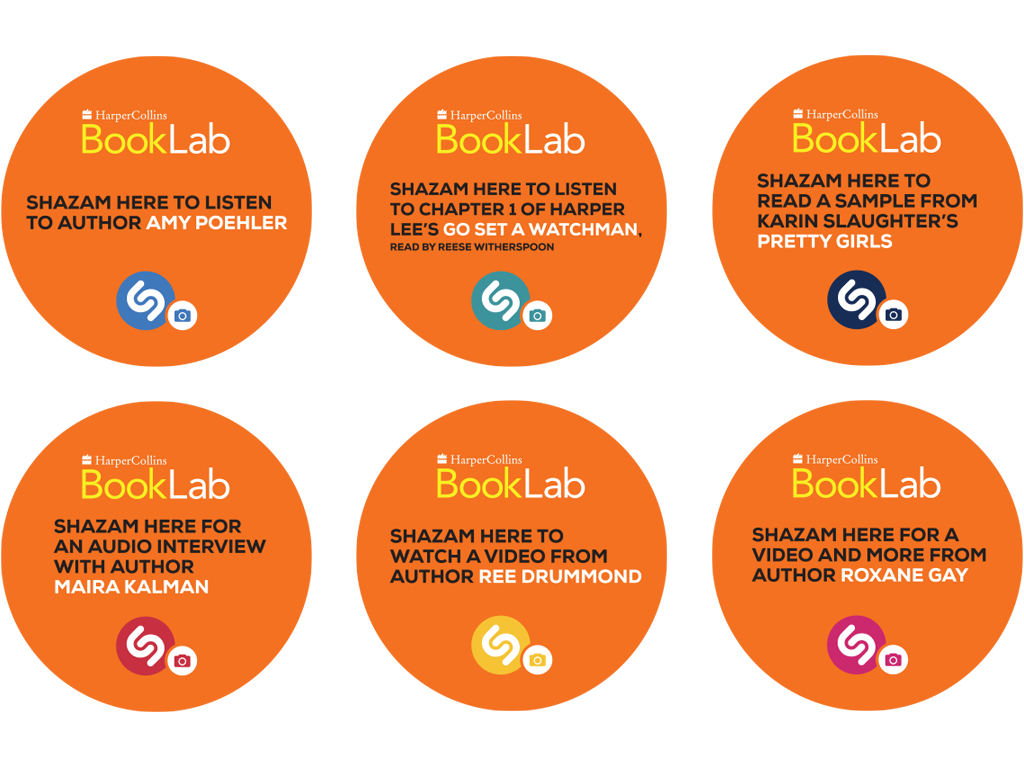 Managing Multiple Brands
I was able to create various assets that kept the integrity of each brand partner. The decals needed to be approved by South Street Seaport, HarperCollins, and Shazam. To differentiate each decal from one each other, I pulled a dominant color from each author's book jacket to be used on the Shazam logo.